MISSION
Empowering children through learning.

International School of Nagano (ISN)

Our goal is to nurture global citizens, who are Japanese in character, through activities in nature with local communities unique to Shinshu, in an environment where society and the world are explored in English.

We are an accredited school for the International Baccalaureate (IB) program and offer a unique method of learning.
VISION
ISN is where children train to be inspiring world leaders.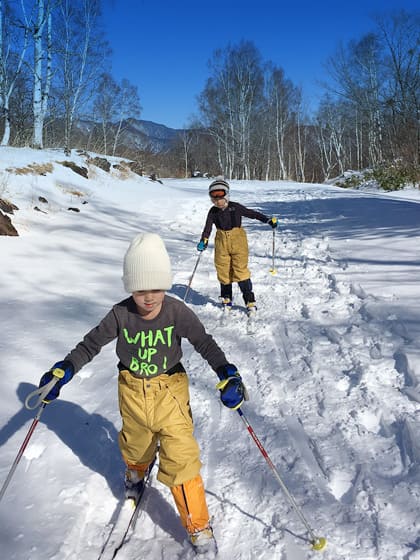 This is what each ISN student and each ISN team member aspires to be.
Each of us is a leader who expands the possibilities in society.
We are also the ones who create leaders who inspire the world.
The kind of person we are nurturing
1. a person with a well-rounded mind and physicality
2. a person who believes in himself/herself, cares for others, and is full of love and gratitude
3. a person who has a global perspective, enjoys challenges, and continues to explore
---
Our Role
We are committed to providing a world-class learning experience and building a school community where children can grow up safely and prosperously.
---
Student Development Policy
We educate children to be able to share a vision, respect each other, and conduct positive communications.
We nurture people who are aspiring, experienced and knowledgeable, and continue to proactively take on challenges.
---
Environmental Creation Policy
We provide a comfortable and safe environment rich in nature for children to explore various subject areas.

1. Enhance skills and ability to live in harmony
2. Education brings people together
3. Learning opportunities are everywhere
4. Conduct your own learning process