'A world of choices for all children.'
'To be able to at least use English without problems.'
'Bringing global standard learning to local cities'
'international people who are Japanese in character'「Well-being」
ISN has been working on these themes to create learning options in local cities.
"Become the one you want to be"
"Create your own"
The "evaluation" system that ISN's learning strategy focuses on, to make dreams come true every day.
The five steps are designed to deepen the quality of the students' own learning process.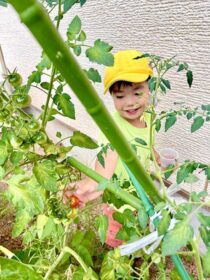 Students actively organize their own learning processes. They explore and evaluate their knowledge. In the course of their activities, countless techniques are used, in addition to many discussions and presentations. The students' lives are frequently discussed with each other, staff and parents, and they are constantly encouraged to explore more desirable approaches to the matters they may encounter.
---
What did you see?
---
What would you have done differently?
---
What do you know?
---
What do you want to know?
---
How is it connected to the society?
---
What is the problem?
---
What do you want to do?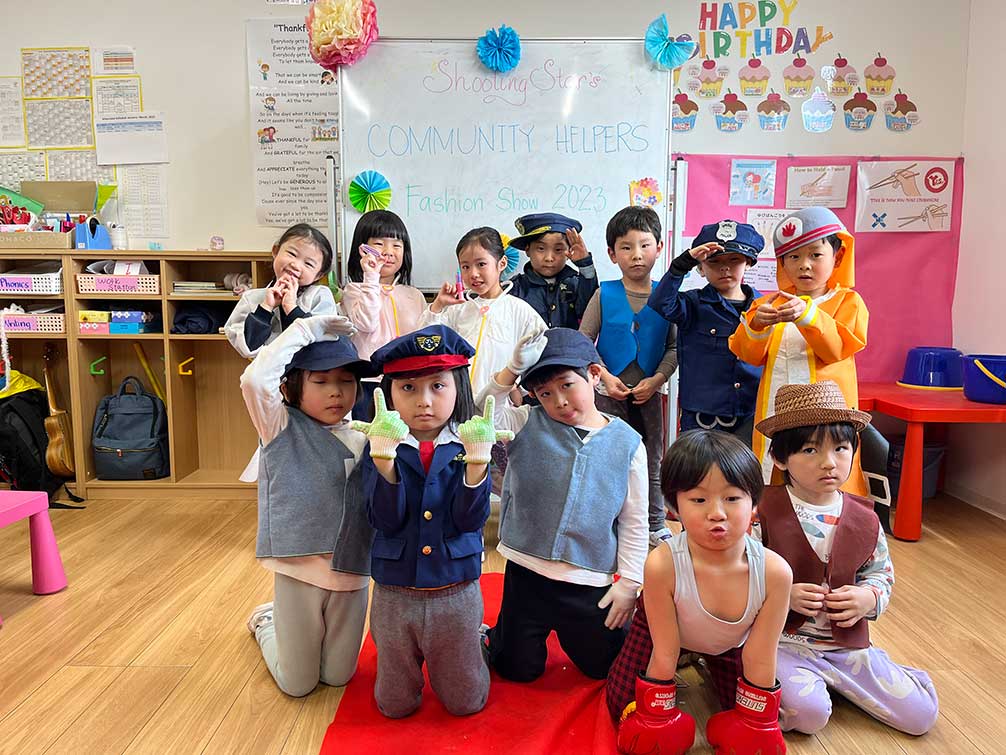 Innovation and
Pioneer
At ISN, the teachers and staff help students to learn in the way that is most appropriate for them. Our staff members work flexibly with students to create lessons. ISN's engaging learning environment extends beyond the school walls, connecting students locally and globally, and to Japanese and world-leading educational institutions. ISN's students and faculty are supported by the community to expand their learning environment.
Parents have their own image of the ideal way to raise their children. ISN families are our biggest supporters. We will continue to improve our communication with them in various ways so that their dreams can be realized at ISN and we can hear as many ideas as possible from them.
ISN's learning opportunities are offered with an awareness of the ever-changing needs of the local community and the world. Children are at the starting line of the world….
Our students will develop the learning with a team (their peers around the world) to achieve success.
Teacher Recruitment System
Experienced and highly motivated members from abroad with professional backgrounds join ISN.
Talented, experienced, and caring teachers complete training in a system of childcare, classroom management, English language support, IB (International Baccalaureate) and leadership at ISN to accompany students in their development.
The students develop not only their basic academic skills but also their ability to connect concepts and phenomena, and create new ones.
We facilitate a hiring system that allows people with diverse personalities, abilities, and minds to be involved in the children's learning environment, without being limited to a teaching license.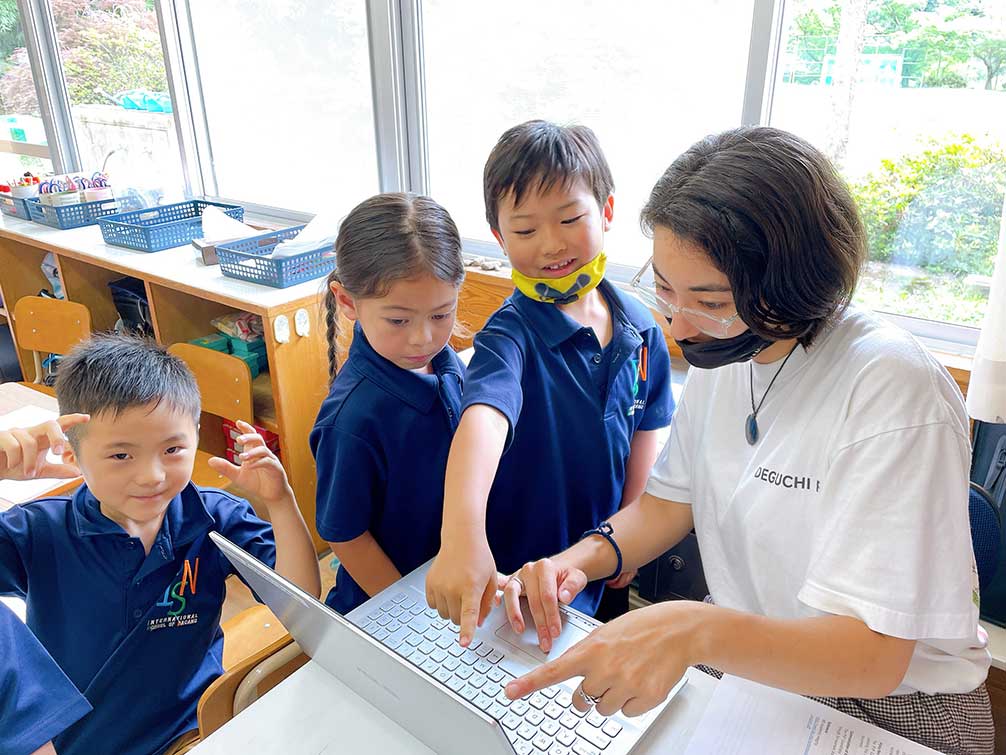 About the International Baccalaureate (IB) Program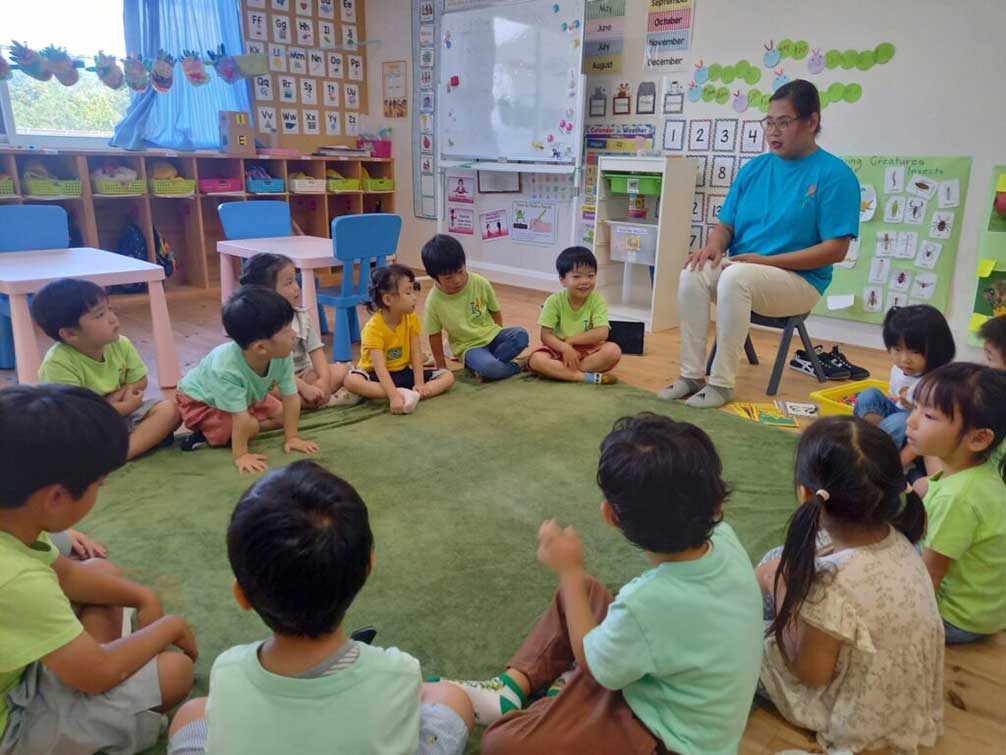 What is the IB Program?
​The IB is an international educational program offered by the International Baccalaureate Organization (headquartered in Geneva), established in 1968 as a challenging and comprehensive educational program that prepares students to understand and cope with the complexities of the world and equips them with the attitudes and skills to take responsible action for the future. It was established to provide an internationally accepted university entrance qualification (International Baccalaureate) and to ensure a route to university entrance. Currently, the organization is creating a common curriculum for accredited schools, administering the universal IB examinations, and awarding the IB Diploma.
Students are encouraged to be self-directed learners through exploration, experimentation, and discovery, with an emphasis on developing a variety of interests inside and outside the classroom. Over 7500 programs are offered at 5400 schools in 159 countries as of January 2022. Depending on the age of the student, the following educational programs are offered.
There are two main reasons why ISN practices the IB program.
Firstly, the IB was very similar to the ISN program prior to joining the IB. The transition was smooth. By participating in the IB, which focuses on a theme-based exploration, we are able to work with staff from the top schools in the world and have similar educational values. It is a great advantage to be able to share ideas on improving the program to achieve what is best for the children. The words and actions of educators from different countries, each with their own unique philosophy, can be a great source of inspiration, and we believe that we can offer better and more effective programs rather than developing programs every year in a single school.
Another advantage of integrating the IB program is that working closely with world educators makes it possible to develop the programs on a larger scale. It allows us to be more sensitive to global trends and informative of other schools' programs, and to make alterations to the content of our program accordingly. We believe that all of this is essential to stay on top of the education for children as well as to motivate educators and keep a professional attitude. Flexibility and high standards of awareness are expected to be maintained throughout the school.
Pre-school to G5 elementary education process (6 years of education) for 3-12 year olds, with an emphasis on both mental and physical development. This can be offered in any language. Beginning in early childhood, the PYP develops a variety of social, emotional, and study skills with the IB's vision of the learner. The program was established in 1997.
A program for 11-16 year olds to learn about the connections between their previous studies and society. This can be offered in any language. Asking themselves what attitude to take to learning. Developing activities as a well-balanced new learner with concepts in mind. The program was established in 1994.
The program is designed for 16-19 year olds. Students who complete the prescribed curriculum for two years, pass a final examination, and achieve the required grades will be eligible for an internationally recognized university entrance qualification (International Baccalaureate Diploma). This program can be offered in English, French or Spanish. The program was established in 1969.
A program related to career and vocational education for 16-19 year olds, emphasizing the acquisition of skills useful for lifelong career development. Some courses will be offered in English, French or Spanish. The program was established in 2012.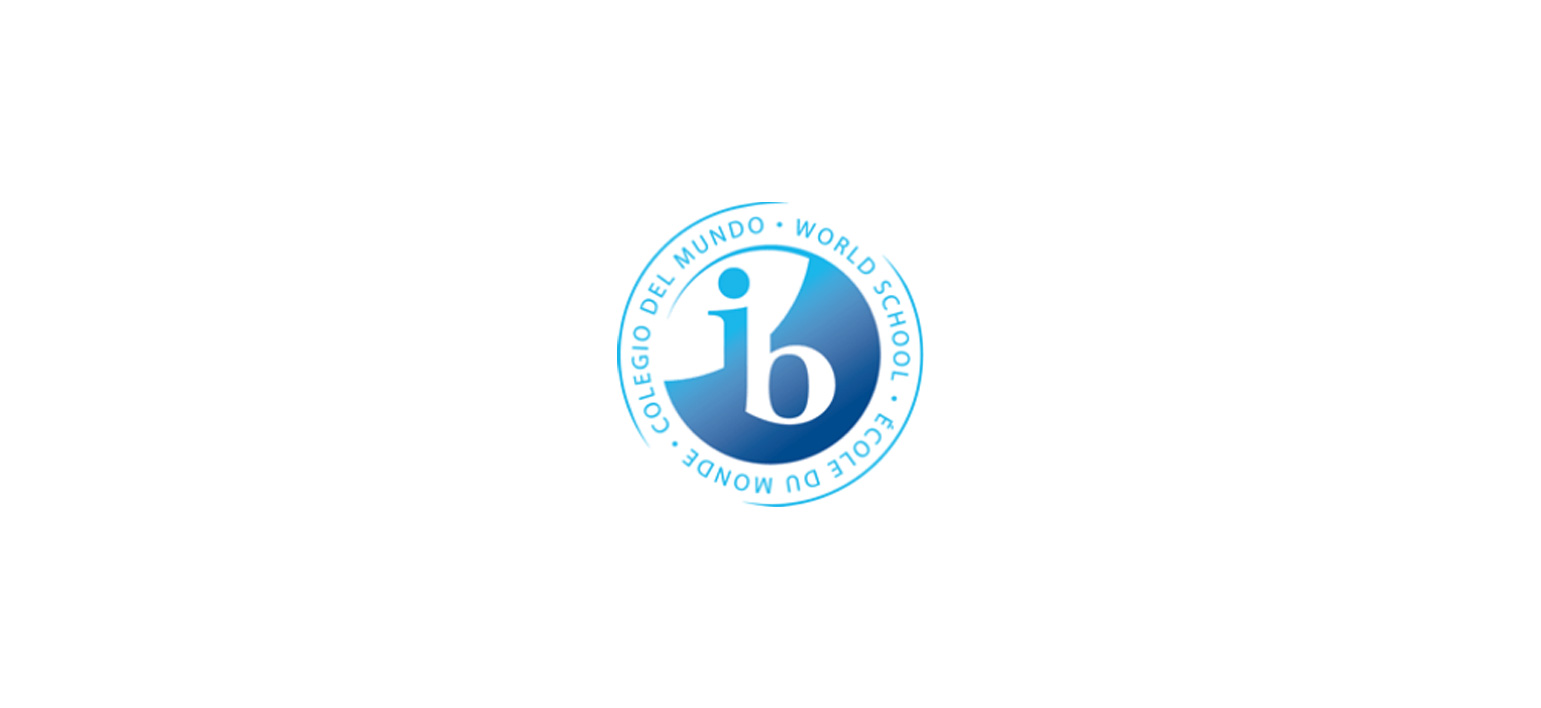 Advantages of IB
One of the best parts of the IB program is the limitless learning method in which discoveries and ideas are developed in a way that is unique to the individual through the interactive method between teacher and student and among students. Teachers evaluate their students from multiple perspectives, including their attitudes towards learning and learning methods. Therefore, we are able to demonstrate the value of individuality in each student. Teachers are required to be highly skilled at observing each student to evaluate them comprehensively, not to mention conveying their personalities as a teacher is fundamental.
IB students take ownership of their learning.
They set personal goals, reflect on their learning
and are given opportunities to self evaluate.
In the IB, the center of learning is always the student. The teacher is like the speaker of the assembly, supporting and sometimes steering the development of student learning through advice. Discussions are held among students to determine their goals and how to reach them, and assessments are done through self-evaluation.
IB students are nurtured into becoming well-rounded individuals with an international outlook.
A student with a balanced mindset is one of the many images of the IB learner. We nurture a well-rounded person who is skilled not only intellectually but also physically, who takes pleasure in working toward a better society, and who feels a sense of purpose in life, according to specific daily goals. 
IB students are encouraged consistently to take constructive action in their community.
IB learning is directly related to society and students are encouraged to continuously and constructively ask how they can put it into action.
IB students respond to the high standards and expectations of the PYP.
IB students find enjoyment in challenging themselves to slightly higher goals.
The PYP provides opportunities to include parents ares other members of the community in the learning process.
The PYP program provides opportunities for parents and community stakeholders to be involved in their children's learning.
The PYP create a common framework for schools and students around the world. As a result, families can move easily from ISN to a PYP school anywhere in the world and know that the learning philosophies and values will remain consistent.
The PYP way of learning is the same in all PYP-providing schools around the world. Even if there is a change of schools, the philosophy of the PYP schools and the values of learning are the same.
The PYP is part of the continuum of international education offered by the International Baccalaureate Organization. The approach to teaching and learning in the PYP is ideal preparation for IBO's Middle Years Programme and the IBO's Diploma Programme.
The IB is highly regarded worldwide and is slowly becoming known in Japan, making PYP an ideal preparation for MP and DP.
Primary Years Program
IB Scope and Sequence of Study
In the PYP, acquisition of knowledge and skills (ATL/Approaches To Learning) and understanding of concepts are the core of learning activities.
Knowledge and skills acquired through learning are evaluated as they are put into action.
Assessment criteria are a balanced combination of oral, visual, and written components.
The curriculum is reviewed annually, unit by unit and weekly through collaborative planning by teachers and staff with an understanding of the unique characteristics of the class as well as the individuality of students.
Aurora/Canyon
Shooting Star/Savanna
Milky Way/ Rainforest
G1
G2/3
G4/5
2012

Preschool Minami Matsumoto Campus opened
2015

Elementary school start IB application PYP program start
2017

IB PYP approval 
2018

Shimauchi Campus opened
2019

Nagano Campus opened, Matsumoto Campus Junior High School started
2020

Minami Matsumoto Campus Shimauchi Campus Certified Children's Garden Application Begins
2021

Application for one elementary school to the Minami-Matsumoto Campus and Shimauchi Campus certified children's schools.
Uedahara Campus / Ozato Campus opened
2022

ISN Elementary school becomes a certified Article 1 school
International School of Nagano Elementary School moves to Shiga area in Matsumoto City
ISN Preschool Ueda (3 years old - pre-school) opens
ISN Nagano Campus Elementary School Free School begins
2023

April Nakano City Child Rearing Support Base Facility (HUBLIC) opens on April 1st.
Designated administrator WIP, LLC
International School of Nagano (Gojo) gains approval as a special exception school
2024

Pre-school ISN Nakano Campus will open
Name of Corporation

GK WIP
Date of establishment of corporation

July 30, 2012
representative

Representative Employee Rie Kuribayashi
Number of staff

93
address

〒390-0851
7779-1 Shimauchi, Matsumoto City, Nagano Prefecture (Shimauchi Campus)
contact address

0263-87-5971
campus

Matsumoto /

Minami Matsumoto Campus
〒390-0832 1-2-2 Minamimatsumoto, Matsumoto City, Nagano Prefecture TEL.0263-87-5971

Shimauchi Campus
〒390-0851 7779-1 Shimauchi, Matsumoto City, Nagano Prefecture TEL.0263-88-6562

Nagano /

Nagano Campus
〒381-0033 2-5-6 Minamitakada, Nagano City, Nagano Prefecture TEL.026-217-7166

Nakano /

Nakano Campus
1572 Hekida, Nakano-shi, Nagano, 383-0061

Ueda /

Kosato Campus
〒386-0005 1481-18 Kosato, Ueda City, Nagano Prefecture TEL.0268-75-7153

Uedahara Campus
〒386-1103 485-2 Kabatake, Ueda City, Nagano Prefecture TEL.0268-71-5637

Daigakumae Campus
〒386-1101 281-2 Shimonogouotsu, Ueda City, Nagano Prefecture TEL.0268-71-5638

Elementary and Junior High School /

Elementary and Junior High School
6387-1 Gotsune, Matsumoto City, Nagano Prefecture 399-7401