Connecting the Future Together
Expanding more children's potential and going beyond
To create opportunities of "learning through exploration"
We need your support to provide children of all backgrounds with opportunities to explore and learn, and to realize our vision of "The world is a choice for all chuildren". ISN use local resources such as nature, people, culture, history, climate, food, technology, and knowledge to create a learning environment that goes beyond textbooks and classrooms. We look forward to your support in our efforts to provide more communities and more children with opportunities for "learning through exploration".

Would you like to participate in building a school?
How to make the most of your donation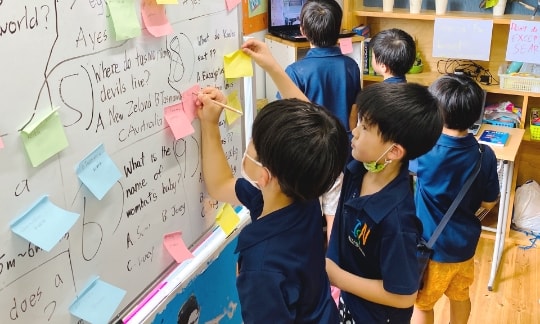 Scholarship Program Maintenance
ISN offers need-based scholarships based on family and financial circumstances. We will use the scholarship to continue to provide more children with the world as a choice.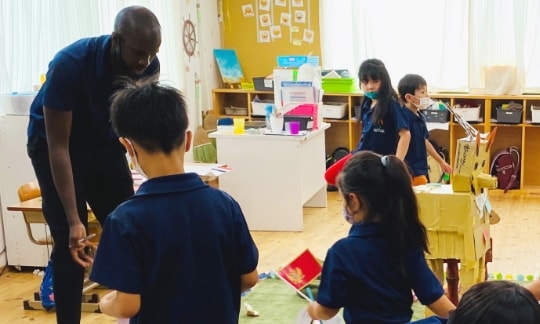 Educational Method Development
A portion of the donation is used to establish ISN's own educational methods, including program development for reasearch-based learning, leadership training, equipment repairs, and the purchase of books and other educational materials.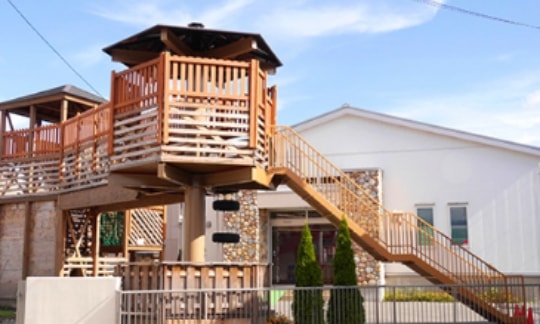 Facility renovation and maintenance
Donations are used to create an educational setting for children to learn in a safe, secure and comfortable environment by repairing and improving facilities, and maintaining playground equipment, vehicles, and other equipment.
Voices from our supporters
Since its founding, we have received the support of many people and shared our thoughts.
Everyone is contributing with a variety of wishes.
We would like to introduce the voices of supporters who are involved in various ways.
"ISN I want to create, know and experience something like this. I joined the community with a wish to advocate for making children's dreams come true. Students' dreams tend to shrink as they enter their secondary school. The environments they are in have an enormous effect on the dreams they had when they were younger. I hope to see an educational setting where children can hold on to their dreams."
Dr. Hiroaki Kamijyo, Director at Kamijyo Memorial Hospital
"First of all, I respect the fact that new values are being demonstrated in the Nagano region even in difficult times. I think that the value of its existence will continue to grow in the midst of diversification. In fact, I am currently involved in education so I hope to encounter it again in our journey. I look forward to seeing purposeful relationships with peer educational institutions by developing classes and curriculum exchanges with peer educational institutions."
Mr. Masato Takeuchi, CEO at McKen Career Consultants, INC
"I hope you nurture warm-hearted Japanese individuals. I look forward to your future projects."
"I only got to know this kind of school exists in Matsumoto. I would have sent my children to your school if they had been the appropriate age for the school. I am sure it would have been a great educational environment for them. Our lives will be more globalized and we will have more opportunities to encounter other cultures. The educational setting of ISN. will be even more valued so I look forward to it."
"Great curriculum. I remember my children spent hours only learning Kanji. I can see that the purpose of learning is significantly different to others. I hope you nurture more children."
"It was nice talking to you. You run a great project. I support you totally."
Mr. Hitoshi Mikoshiba, Hitoshi Mikoshiba Certified Tax Accountant Office
Project-based schools are very nice my daughter can be more engaged and have a good challenge. Of course I wanted my daughter to learn English well but also she can have a good international experience at the international school. Because ISN is a small school I can share my ideas with the school leadership. As a parent I want to work with the school.
Would you like to participate in building a school?
How you can support ISN.

ISN Elementary/Middle school is a government authorized private organization and is eligible for tax credits.
You can exclude 40% of the donation amount (up to 40% of the total income) minus 2000 yen from the income tax (up to 25% of the income tax amount). You can easily support our activities by donating on the Internet.
Monthly Support
We offer a Monthly Support Program where you can support us with as little as 3,000 yen per month. This is a way to support children with your ongoing donation.
Assistance
Supported by a liberal amount of money.
This is a way for you to donate an amount that is convenient for you at the time of your choice.
Assistance.
Donations by bank transfer
Please transfer the money to the following bank account. We will send you a receipt. Please contact us using the inquiry form.
Nagano Credit Union
2390 Matsumoto Sales Division
Branch No. 073 Ordinary Account 8399731 Rie Kuribayashi, President, International School of Nagano
Resona Bank, Ltd.
Matsumoto Branch 654 Ordinary 1235377 Rie Kuribayashi, President, International School of Nagano